CSR
EXEDY Group's CSR Activities
Zero Defect Activities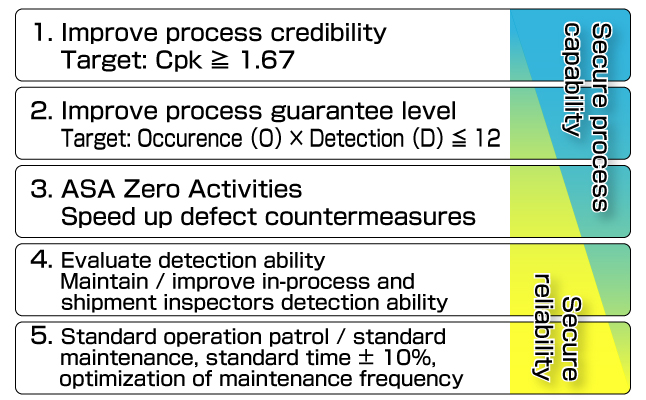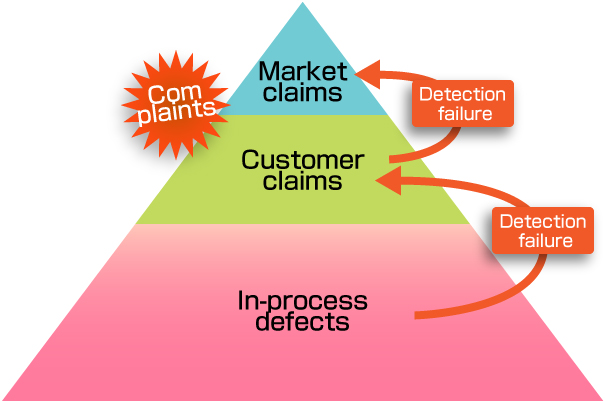 At the EXEDY Group we promote zero defect activities based on the idea that "zero in-process defect lead to zero customers claims and will results in zero market claims".
These activities involve not only the Manufacturing Department but also Design, Production Engineering, Quality Control, and Inspection Departments, as well as other related divisions. We work together with the entire company to achieve "Zero Defects" on an everyday basis.
The progress of these activities are reported to the top management on a regular basis, raising the motivation of the members.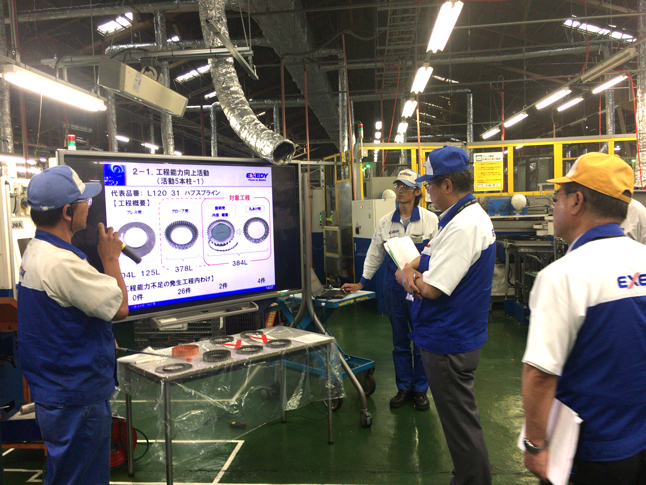 AT Senior Executive Managing Officer Report Meeting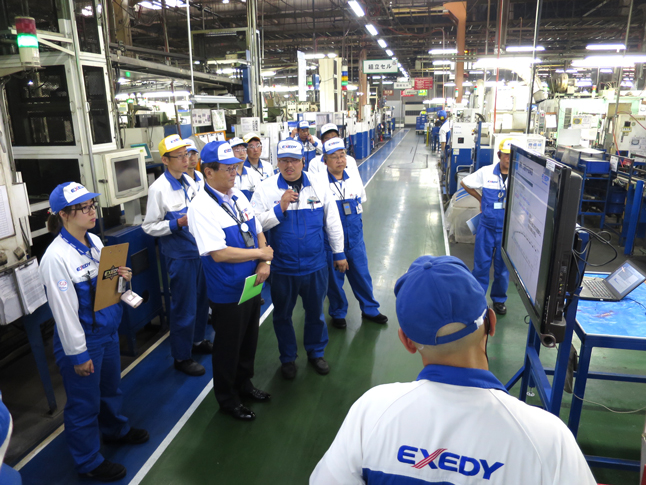 MT/TS Senior Executive Managing Officer Report Meeting
ASA ZERO Activities
As a part of our "Zero Defect Activities", we conduct "ASA ZERO Activities" every day to be able to take quick measures whenever a defect occurs, and the related departments (Manufacturing, Production Engineering, Quality Control) carry out patrols. We have expanded these activities globally and we are working to achieve "Zero Defects" at every base of the EXEDY Group around the world.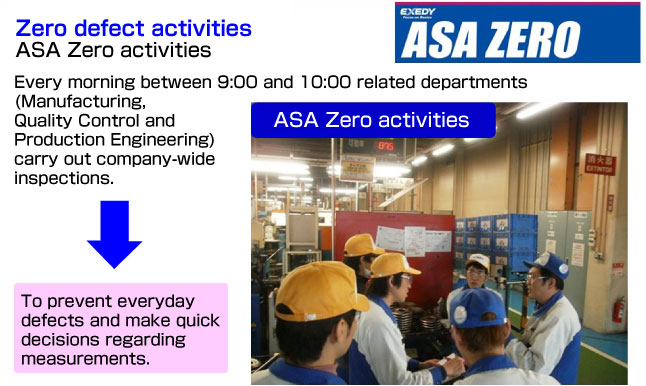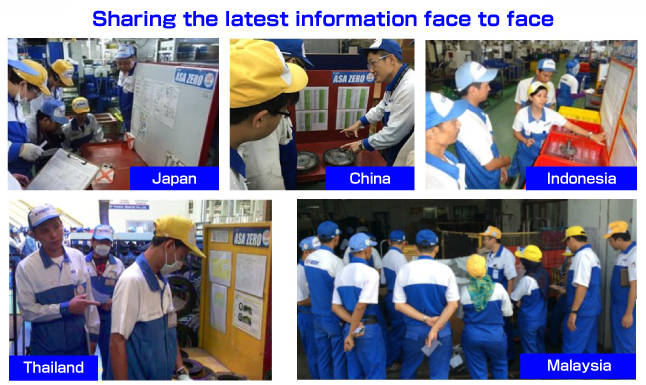 "Quality Month" Activities
At the EXEDY Group, every year in November during "Quality Month", we carry out activities based on a company-wide theme that contributes to the quality awareness of all our employees. To raise the employees' awareness, the Executive General Managers of each Headquarters give quality lectures, and we conduct activities so that both departments directly and indirectly related to manufacturing can achieve "zero defects".
Manufacturing Change Management Handbook
The Manufacturing Change*1 Management Handbook was first published in July 2014 and handed out to all employees, including employees of domestic and overseas affiliates with the aim of ensuring thoroughness in Manufacturing Change Management*2 to achieve the "Zero Defects" goal specified in the Quality Policy. In August 2014 it was handed out to employees of more than 270 domestic cooperating companies. The Handbook is effectively being used as a tool to appropriately carry out Manufacturing Change Management.
Besides Japanese, the Handbook is available in 10 languages including English, Portuguese, Chinese, Thai, Spanish, Indonesian, Hungarian, Vietnamese and Malay and distributed to local staff of overseas affiliates and cooperating companies, in an effort to globally strengthen our Manufacturing Change Management.
It would be ideal if we could continuously produce under the same specified manufacturing conditions, however, in reality there are always changes in the manufacturing process. Therefore, it is necessary to confirm that the quality levels before and after a manufacturing change are equal to or higher than than usual, before we start production.
Our Manufacturing Change Management Handbook includes the following easy-to-understand guidelines in case manufacturing change occurs:
Different kinds of manufacturing change
Points of concern in case of a manufacturing change
Solutions
 This handbook is updated once every two years, reflecting feedback from each company using the handbook, making it more convenient to use.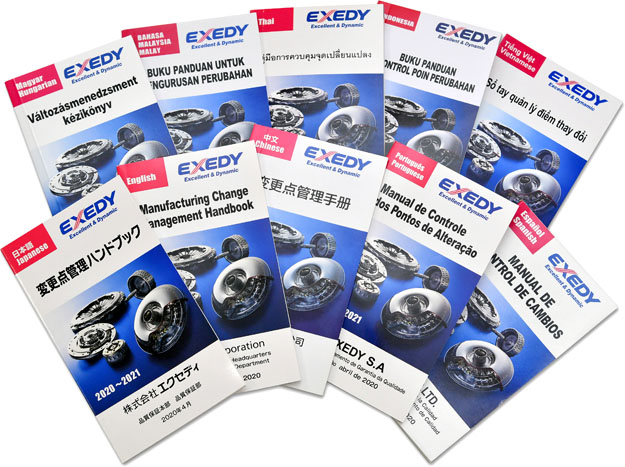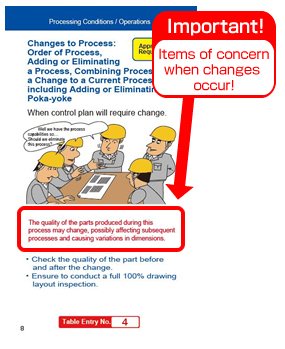 *1 What is Manufacturing Change?
Man:

when a regular worker needs to be replaced by a worker less experienced, etc.

Material:

when the raw materials for a product change, etc.

Machine:

when equipment is replaced or restarted after large-scale maintenance, etc.

Method:

when work procedures or processing methods are changed, etc.
*2 What is Manufacturing Change Management?
Manufacturing Change Management is the history management, verification and confirmation of quality beforehand in order to prevent various problems occurring during a manufacturing change.